Research and Safety
The numbers tell the story, TASER products save lives, prevent injuries, reduce litigation, and save agencies a lot of money. More than 700 reviews have affirmed the safety and life-saving value of TASER technology as a safer, more effective use of force.
Saving Lives
TASER exists to save lives. Law enforcement officials rely on our weapons to protect life, and we continue to innovate today, leading the world in electrical weapons technology. Our Smart Weapons specifically target the motor nerves that control movement, which enhances the effectiveness of restraint while minimizing harm—an alternative far superior to using firearms in many contexts.
Estimated lives saved from potential death or serious injury using a CEW
Houston Study
In a longitudinal study, the Houston Police Department saw TASER devices help decrease workers' comp claims by 93%. Deploying alternative means of force has also shown to reduce suspect injuries by as much as 60%.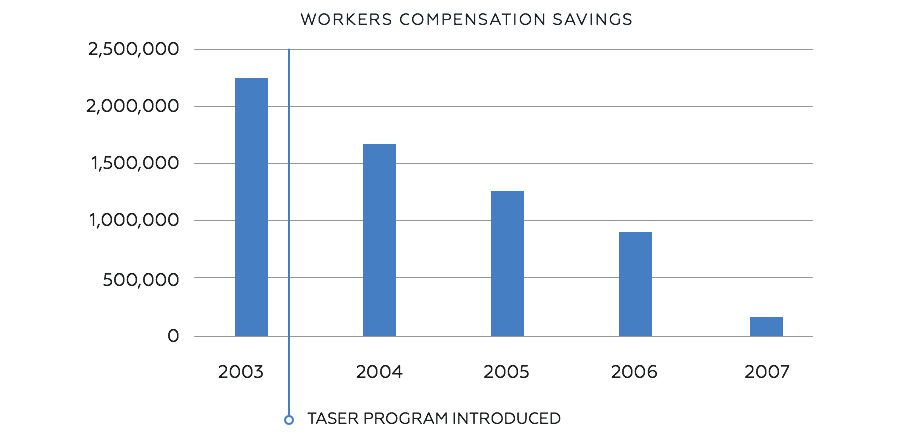 Wake Forest
A 2009 Wake Forest University study concluded that 99.75% of suspects subjected to a TASER weapon had no significant injuries, demonstrating that the TASER device is the safest use-of-force option for police.